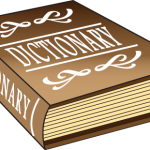 This isn't going to be a well-written, carefully planned blog. It isn't even going to be directly about Christmas. Rather, this is just me sharing some thoughts from my own quiet time this morning.
I read these familiar words in 1 Corinthians 15:29… "so that God may be all in all." As I was thinking about what that really meant, I decided to look up the word "all" in the dictionary. It's not that I don't know what all means, but I've found that it often adds new impact to familiar words when I look up their meaning.
I found a variety of definitions – "the whole amount; as much as possible; nothing but; entirely consumed; completely taken up with; absorbed by."
Let me reverently rephrase that verse: "So that I may have as much as possible of God, and nothing but God. So that I may be entirely consumed by and with God; completely taken up with Him and absorbed by Him in the entire, whole amount of my being."
I guess this really does fit in with Christmas after all. Colossians 1:19 tells us that God was pleased to have "all" His fullness dwell in Christ. He didn't just send a part of Himself, but that precious little baby contained all of God – His fullness. What better time of year than Christmas to learn the true joy of allowing all of God to fill all of us?
Have a joyful Christmas – and may God truly be your "all in all."