Our Christian life is marked by paradox. We gain our life by losing it. We are made strong through our weakness. We are lifted up by humbling ourselves.
Our access to God is also marked by two opposing responses. In Jeremiah 5:22 God asks, "Should you not fear me?" And then again, "Should you not tremble in my presence?" The obvious response is, "Yes!" And yet Paul urges us to come boldly – reminding us of the joyous access we have to the throne of the Almighty.
Isaiah also reveals this same paradox: "The Lord Almighty is the One you are to regard as holy, He is the One you are to fear, He is the One you are to dread, and He will be a sanctuary." The very One we are to fear offers Himself as our safe place. A clear image of this is found in The Lion, the Witch, and the Wardrobe by C. S. Lewis.* As Lucy is about to meet the magnificent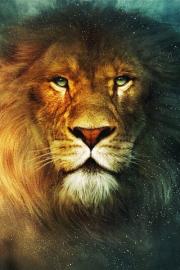 lion Aslan, she asks if he's safe.  Mr. Beaver sums up the paradox simply by explaining to Lucy that of course Aslan isn't safe, but he is good. She could meet him boldly, but with fear and trembling.
We must never forget that God is God – trembling is an appropriate response. But the wonderful news is that God's own Son purchased the right and privilege for us to come into His presence with boldness. It's the privilege of burying my face in Aslan's mane while never forgetting that he's a fierce lion. What a blessed paradox!
*For those of you who aren't familiar with The Chronicles of Narnia, rather than explain I would urge you to read them for yourself.
Greatness of God, Prayer Aslan, C.S.Lewis, fierce lion, Mr. Beaver, not safe but good, Sanctuary, The lion the witch and the wardrobe